Description
The Industrial USB Isolator, a compact and portable device that offers complete isolation between USB devices while ensuring USB 2.0 compatibility.
With a data transmission rate of 12Mbps and an isolation voltage of 2500V, this USB isolator is designed to safeguard the USB ports of various devices. It requires no external power source or driver installation, making it incredibly convenient and capable of extending the lifespan of your devices.
Ideal for use in environments with high electrical intensity, strong interference, or noise-sensitive fields, the Industrial USB Isolator is well-suited for USB debugging equipment, industrial control USB devices, and other similar applications. Additionally, it can also function as a USB repeater, extending the range of your USB connections, or isolate low-voltage differences between upstream and downstream devices.
When you need a USB extension cable, the Industrial USB Isolator provides a reliable solution, ensuring efficient and secure data transmission.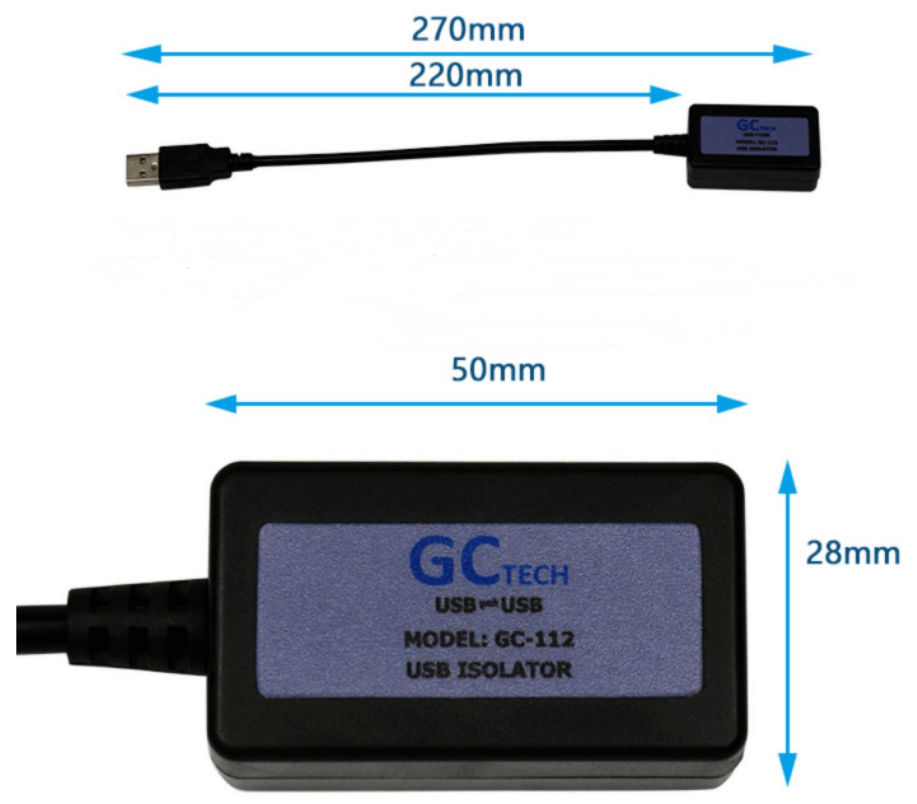 Features
12Mbps data transmission rate
2500V isolation voltage
Application
Strong electricity
Strong interference
Noise-sensitive field
Specification
Compatibility: Compatible with USB2.0, driver-free
Interface Speed: Full speed 12Mbps
Transmission Mode: USB control transmission, batch transmission, interrupt transmission, synchronous/asynchronous transmission, etc.
Isolation voltage: Signal isolation voltage 2500V, power isolation voltage 1500V
Input Port: Standard USB male
Output Port: Standard USB female socket, max output power 1W
Size: 66x23x14xmm/2.60x0.91x0.55"
Weight: About 16g
Operating Environment: -40C-85C, relative humidity 5-95Ppercent
Support System: Windows, Linux, Mac, etc.
Package Contents
Industrial USB Isolator x1