Published by Abhishek Singh Bailoo on 24th Jun 2019
What exactly pops up into your head when you hear about Automotive Electronics? Hi-tech safety airbags, the music system that connects to your iPod and the electronic controller steering? You are on the right track but today's car has a lot more electronics than you probably realize. Automotive Electronics includes everything right from the head light and LED brake light to the seat control inside your car. If you give it a thought, every module in your car is a high tech electronic gadget. The earliest applications of electronics in automobiles were due to a fundamental need to control the engine, but the latest trends and advancements reveal how it has evolved to give the most sophisticated driving experience to people.If you love cars (like I do!) then it will be rewarding for you to know more about your vehicle and be updated with the latest technology trends. This post will drop some deep funda about electronics in cars. So tighten your seat-belts and enjoy the ride!
Role of Automotive Electronics in Cars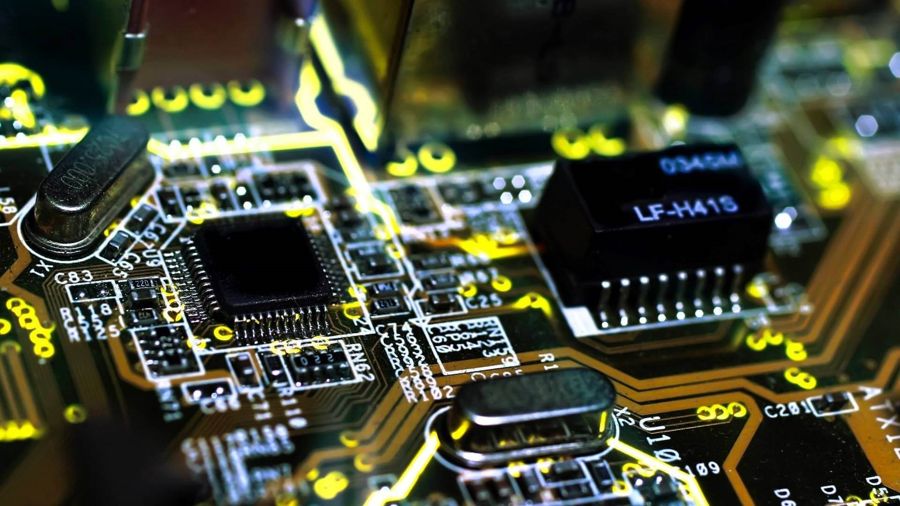 Due to pervasive electronics systems in automobile operations, manufacturers have been able to improve the driving performance, efficiency of fuel, and both the driver's and riders' comfort. It is remarkable to note that the number of electronics components are progressively increasing with time because of the need to improve everything from fuel efficiency and driver safety. As a result, more mechanisms are getting transformed from mechanical systems to electronic ones.Significantly, in a matter of around three decades, the high-tech cars of 1980s have turned into auto electronic engines with computer-controlled systems. Cars are no more just a means of transport. Today, a modern car is equipped with nearly hundreds of electronic systems. Innovation in automotive electronics technology has turned mere driving into a sophisticated pleasurable experience. Embedded systems have become the core of every automobile's architecture. They are used in safety airbags, anti-lock brake, radio, music system, telematics, parking ability, and lot more.In addition, it is noteworthy that these electronic parts can digitally control most of your car's operations. Integration of electronics in core engineering of cars such as the engine, its transmission, brakes, and auto control steering continue to expand. The electronic systems installed in a car can be classified as engine electronics, chassis electronics, safety device electronics etc.
Electronic Subsystems in a Car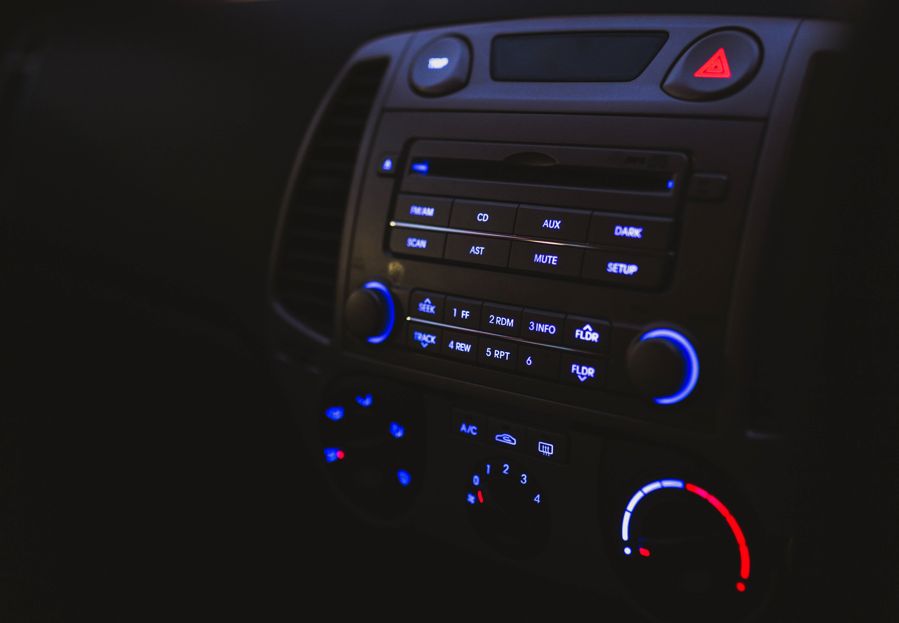 - Engine Ignition
- Fuel Injection
- Anti-lock Brakes
- Steering Control
- Collision Avoidance Systems
- Seat Control
- Air Conditioning
- Navigation System
- Safety Controls
- Security Alarms
- Transmission Controls
- Music System
- Head and side lights

The central panel of the car is the interface between you and your car, that offers you utmost comfort and convenience at the tip of your finger. The components of the central panel regulate the temperature, navigation systems and various sensors. The junction blocks have relays and fuses that integrate the different electrical circuits that back the overall electronic components.
A car's onboard devices are managed by its electronic control unit. The most relevant electronic part in a car or any automobile is its engine control which works in accordance with real time mechanisms. The engine control unit of a car has a 32-bit micro-controller that typically controls the process of fuel injection, emission control, turbocharger control, AC system.
Latest Innovations in Car Design and Automotive Electronics
1. Waymo: Finally, after years of experiments, Google has successfully launched its self driving car. Waymo is the first driverless car that offers safe self driven experience. The parent company Alphabet has claimed that it will make self-driving cars available to the public by 2020.2. Tesla: The pioneer in Electric Cars. The Tesla Model S is one of those cars that is fully electric luxury cars that is propelled by electric motors. It was introduced in June 2012.3. Nissan Leaf: Nissan Leaf is the first of its kind electric car manufactured by Nissan in December 2010. The battery packs of Nissan Leaf can be charged from 0% to 80% capacity in just 30 minutes using DC fast charging.4. Honda Prius: The Toyota Prius is another hybrid electric car that developed by Toyota in 1997. It is rated as one of the cleanest cars with minimum smog-forming emissions.
The Future of Automotive Electronics in your Car
This increasing speed of innovation in electronics for the automotive industry will pave the path for consumers to better utilize their time in transit to enjoy novel services. As a result, people will have more time to invest in personal activities. Therefore, an electronically smart car shall always have enhanced features. It is more comfortable, more secure, and more energy efficient. Recent reports and study on smart cars claim that more than 60% of the new cars will be smart by the end of this year. If this is true, then the number of consumer electronic parts in automobiles is surely going to decide the features in your car.According to, BI Intelligence approximately 94 million smart cars are going to ship by the end of 2021. And, nearly 82% of all cars shipped by 2021 will be connected. This would result in a compound annual growth rate of nearly 35% from the current 21 million connected cars.So, if you are serious about automotive electronics, now is the time to join the bandwagon!